Chairwoman
Calaneet Balas, The ALS Association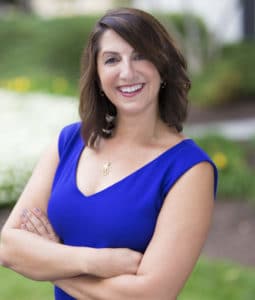 Calaneet Balas became CEO and President of The ALS Association in December 2017. She joined the organization in June 2016 as the Executive Vice President of Strategy, leading all three mission areas, including global research, public policy and care services, which work in an integrated fashion to find a cure, advance treatments and enhance the quality of life for people living with ALS.
Calaneet joined the Board of Directors of the International Alliance of ALS/MND Associations in December 2017. Most recently Calaneet was elected Chairwoman in December 2018.
Honorary Treasurer
David Ali, MND Australia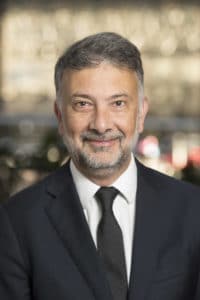 David says it is a real privilege to be elected to the Board of the International Alliance. He brings 25 years' experience as an executive and non-executive Director on government and not-for-profit boards. Apart from MND, he is currently Treasurer of Communities That Care Australia. In his day job, he is the CEO of a not-for-profit membership-based professional peak association so he understands the importance of member-based organisations like the International Alliance. His professional background is in social policy (health, human services, justice) and corporate services.  In his spare time David's focus is on his family, keeping fit (ex long distance runner, now walker) and learning a new language.
David is passionate about helping to make a difference for people living with MND/ALS. For 18 years, he has volunteered his time and skills to the governance of two MND organisations in Australia, supported research, hosted and attended many events supporting MND/ALS, and participated at eight International Alliance meetings.  David has been a Director of MND Australia since 2006 and was elected National President in November 2013. He has continued as a Director of MND Victoria since 2000 and was its State President from 2006 to 2013.
Directors
Gorrit-Jan Blonk, ALS Netherlands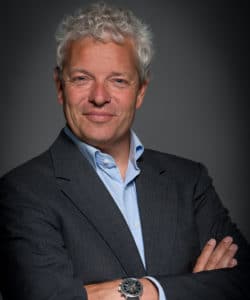 I have been the CEO of ALS Netherlands for more than 4.5 years and a member of the Board of Directors of the International Alliance of ALS/MND Associations since December 2015. As an Alliance delegate and a Board member, I joined the worldwide fight against ALS/MND because I strongly believe in international collaboration in all the things we do. By working together, we will defeat ALS/MND faster than only working nationally. Sharing ideas and working together in the Alliance is key. That is why I am proud to serve as a Board member.
Sara Feldman, ALS Hope Foundation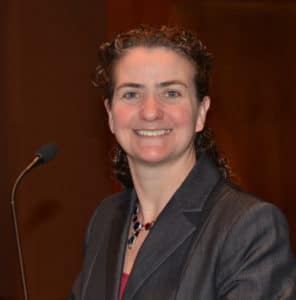 Sara Feldman, PT, DPT, ATP is the Clinical Liaison for the ALS Hope Foundation in Philadelphia, PA, USA. Dr. Feldman is the Physical Therapist and Assistive Technology Professional at the MDA/ALS Center of Hope, where she has been serving people with ALS/MND for more than 20 years. In addition to clinical care, she is involved in clinical trials, education and the use of assistive technology. She is Co-Chair of the Northeast ALS Consortium (NEALS) Physical Therapy Committee and is the Clinical Evaluator Representative on the NEALS Executive Committee. She has been an active delegate to the Alliance since 2007 and has participated in three partnerships, with ABrELA, Iceland MND Association and IsrALS. She is committed to ensuring the Partnership Programme continues to expand and grow. In 2015, Sara assumed the role of the Co-Chair of the Allied Professionals Forum. Sara brings a clinician's perspective and experience to the Alliance Board and until there is a cure, will continue to work towards improving care.
Tammy Moore, ALS Canada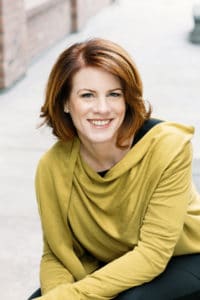 Tammy Moore is the CEO of the ALS Society of Canada. ALS Canada is responsible for Canada's national ALS research program, federal advocacy and serving over 1,000 people living with ALS in the province of Ontario.
Tammy made this transition from the private sector, where she founded and led a communications and marketing agency. Later she worked with a private equity group in C-suite roles during acquisition and restructuring and through a business management consulting practice.
Tammy has served in senior leadership roles on International, National and local Boards and Steering Committees in not for profit, health, community, tech and entrepreneurship sectors. Outside of the office, Tammy has been a competitive sailor for almost 10 years at a national level and has crewed on a team that won the Canadian Women's National Keelboat Championships.
Kiki Qu, Taiwan Motor Neurone Disease Association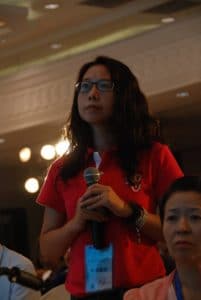 Kiki Qu serves as Director of Foreign Affairs in Taiwan MND Association (TMNDA). With a nationality of China, Kiki moved with her husband, Tom Chen, to Taiwan in 2009. Diagnosed with ALS in 2005, Tom currently is living with tracheostomy. The young couple has been working hard together to serve the local ALS community. After Tom was elected President of TMNDA in 2016, other than her role of Tom's wife and caregiver, Kiki also serves as his Personal Assistant to support him to handle the association's business.
During her first term on the Board of the Alliance from 2014 to 2017, Kiki worked like an ambassador. She initiated to launch the first Asia Pacific ALS/MND Meeting in 2015, aiming at providing a platform to share information, experience and inspiration outside of the Annual Alliance Meeting. The second regional meeting was held in Beijing in 2017. With an aspiration to find more organisations in the region, Kiki would like to get them to join the Alliance and have access to more information, ideas and knowledge to improve the overall quality of care and daily living of people with ALS/MND in Asia.
Evy Reviers, ALS Liga België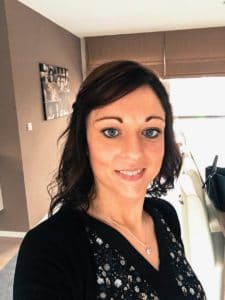 Evy Reviers is the daughter of a pALS which is her motivation to be an ALS patient representative at the National and International level. Since 2007, she is CEO of ALS Liga Belgium, focusing on stimulating and financing scientific research on ALS, contact with ALS researchers, collaborations with university hospitals and defending the rights of pALS at governmental institutions and agencies.
She is particularly involved in regulatory aspects of ALS clinical trials and its guidelines, advocating the same rights for access to trials and future medicines for all pALS worldwide. She graduated at the EURORDIS ExPRESS Summer School 2016 and is a patient representative in scientific advice procedures (CHMP committee) at the European Medicines Agency (EMA). Also, she is member of the European Patient Advocacy Group (ePAGs) for the Rare Neuromuscular ERN Groupings of EURORDIS, being active in the Patient Advisory Board of these ePAGs.
Furthermore, she is Chairwoman of the European Organization for Professionals and Patients with ALS (EUpALS), a member of the Board of Project MinE and member of the ALS Dream Team.
Evy previously served as a member of the Board of Directors of the International Alliance during 2 consecutive terms between 2010-2016. She was re-elected to begin a new term in December 2017.
Craig Stockton, MND Scotland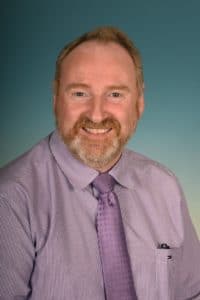 Craig has been involved with ALS/MND since joining MND Scotland in 2000 as Chief Executive. Prior to this he had worked within Local Government as a manager within the education department and as a senior manager with the charity Royal National Institute for the Blind (RNIB), running Scotland's only residential training and rehabilitation centre for blind and visually impaired adults. He is a past director of the Scottish Partnership for Palliative Care and is a founding member and immediate past chairman of the Neurological Alliance of Scotland, where he still sits on the executive board. He was part of the group that produced the General Medical Council's (GMC) guidance for doctors on 'Treatment and Care towards the end of Life' and had considerable involvement in the development and review of the Neurological Health Service Standards for Scotland. In his spare time, he enjoys playing veterans rugby and is an active first aider (the two activities are not necessarily related!).
Gudjon Sigurdsson, MND Association Iceland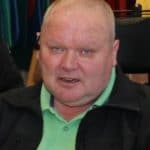 Gudjon has been a member of the MND Association of Iceland since his diagnosis of ALS/MND in 2004. He became the Chairman of the Association in 2005 until the present day. He was previously on the Board of Directors for the International Alliance from 2006- 2008 becoming Chairman of the Alliance from 2008-2012. He also won the prestigious Humanitarian Award in 2012, for his services to the cause. Gudjon was voted back onto the Board by the members in 2018. His hope is to get the PALS voice into every Association working with the Alliance. "Nothing about us, without us"
Nick Goldup, MND Association, UK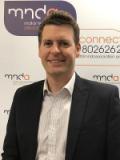 Nick joined the MND Association of England, Wales and Northern Ireland as Director of Care Improvement in August 2017 and joined the Board of the International Alliance in December 2018. Prior to this he spent 6 years as Director of Partnerships at the children's charity Whizz-Kidz working alongside senior health commissioners and stakeholders to implement improvements to care and streamline procurement activities. Nick is a member of the UK National Wheelchair Alliance aiming to improve provision of wheelchairs for people living with MND and has worked as a Non-Exec Director of a wound and Lymphedema service for 5 years. Nick has also served as a national advisor for a selection of UK National Health Service and Department of Health improvement programmes.
Prior to his roles in the charity sector, Nick enjoyed a successful corporate career working in a variety of blue chip procurement roles over a 15 year period, including Tesco, AMEC, Mitsubishi Electric Europe and for three years as a buyer based in Jakarta, Indonesia.
During his spare time Nick is a keen cyclist and runner having run the London Marathon twice, completed 7 triathlons and numerous cycling events including Land's End to John O'Groats, 5 UK capitals in 12 days and London to Paris all of which combined raised £½ million for charity.
Nick says ' I am honoured to represent the MND Association as a member of the International Alliance and look forward to working with my International colleagues to support and improve outcomes for people living with MND/ALS'
Pablo Aquino, ALS Association of Argentina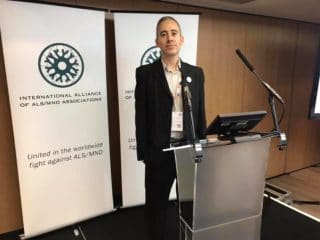 Pablo Aquino is a Certified English/Spanish Translator, Journalist, and the Secretary of the ALS Association of Argentina (Asociacion ELA Argentina), first and only charity exclusively focused on ALS in the country. He was one of the Association's co-founders in November 2011, and has been assisting in the management of projects along with President Dario Ryba and the rest of the board, and developing the international relations of this institution since then. He was the coordinator and personal interpreter of international visits in Argentina, such as Drs. Lucie Bruijn, Jonathan Glass, Ammar Al-Chalabi, Hiide Yoshino and Angela Genge. Pablo has been the speaker for Asociacion ELA Argentina in every Annual Meeting of the International Alliance of ALS/MND Associations since 2013, and also participated in the constitution of UNELA, the Latin American Union of ALS/MND Associations.
His older and only brother, Alejandro, died of ALS in April 2017.