The PALS & CALS Advisory Council (PCAC) is charged with helping the Board of Directors (BOD) of the International Alliance of ALS/MND Associations consider and include in its work the wide-ranging opinions and ideas of people with ALS/MND and caregivers to people with ALS/MND from across the globe.
Council Members
Sara Feldman, Chair
ALS Hope Foundation, USA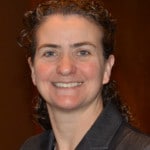 Sara Feldman, PT, DPT, ATP is the Clinical Liaison for the ALS Hope Foundation in Philadelphia, PA, USA. Dr. Feldman is the Physical Therapist and Assistive Technology Professional at the MDA/ALS Center of Hope, where she has been serving people with ALS/MND for more than 20 years. In addition to clinical care, she is involved in clinical trials, education and the use of assistive technology. She is Co-Chair of the Northeast ALS Consortium (NEALS) Physical Therapy Committee and is the Clinical Evaluator Representative on the NEALS Executive Committee. She has been an active delegate to the Alliance since 2007 and has participated in three partnerships, with ABrELA, Iceland MND Association and IsrALS. She is committed to ensuring the Partnership Programme continues to expand and grow. In 2015, Sara assumed the role of the Co-Chair of the Allied Professionals Forum. Sara brings a clinician's perspective and experience to the Alliance Board and until there is a cure, will continue to work towards improving care.
Doug Clough
The ALS Association, USA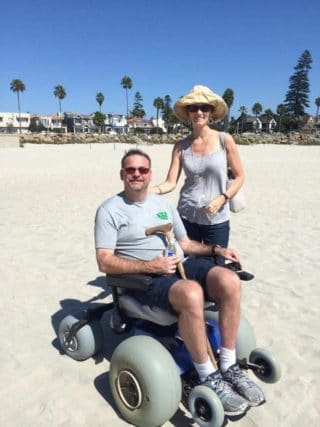 I was diagnosed with ALS on April 8, 2014. My family and friends have been greatly affected by the diagnosis. Since then, we have been determined to serve our local and state associations (The ALS Association and the MDA) and help others to live my motto: "Love Life, LIVE LIFE!"
I have been involved with the National ALS Association on Capitol Hill, as a member of the Patient Advisory Board for Barbara Newhouse's listening tour. I was also a member of the ALS Registry Taskforce in updating the website and the data dispensed and collected.
I was asked to read Lou Gehrig's speech at an Arizona Diamondbacks MLB game. The following year, I was asked by the team to throw out the Ceremonial First Pitch (video here). I am a volunteer at the Barrow ALS Lab at St. Joseph Hospital and at the ALS Association Arizona Chapter office. Those are 2 of the most important organizations in my life. Visit my website: alslovelifeLIVELIFE.com.
Ajay Gupta
Asha Ek Hope Foundation, India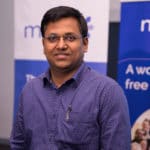 Ajay Gupta is the primary caregiver for his mother, who has been diagnosed with ALS for 8 years and is still going strong. He is also the Head of the Kolkata Chapter of Asha Ek Hope Foundation and hence plays a vital role in supporting ALS/MND patients and their families in Eastern India. He is well-educated with a degree in commerce. Since his mother has been suffering with ALS, this disease is very close to his heart. He is very driven to support ALS patients and their families to improve their quality of life and care.
Mia Mahy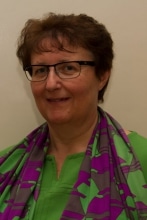 I am Mia Mahy. My husband Danny is living with ALS for 38 years. Since the early days of our marriage, I am his informal care taker. As a result I am well experienced with all aspects of the disease and the needs of PALS.
I co-founded the ALS Liga Belgium in 1995 and I am an unpaid volunteer for our national ALS association since then.
Together with my husband, I have attended the Annual Alliance Meetings multiple times. It is a great honor having received together with him the Alliance Humanitarian Award in 2011. Also, I organised on behalf of ALS Liga Belgium the Alliance Meeting and International ALS Symposium 2014 in Brussels, including the PALS/CALS dinner and the Ask the Experts session.
Charles Malcolm
Motor Neurone Disease Association of England, Wales and N Ireland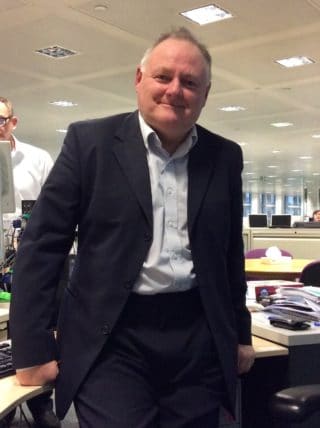 I was born in 1953 in Cape Town, South Africa to Scots immigrant parents. Academically I completed undergraduate degrees at the University of Cape Town (UCT) and postgraduate degrees in Clinical Psychology at the University of the Witwatersrand (Wits). This was followed by a PhD from Rhodes University and Post-Doctoral studies at Rochester University, NY and the University of Pennsylvania (UPENN). Career-wise I held teaching and clinical positions at several South African universities. From 2000 to 2008 I held the Chair of Clinical Psychology at the University of the Western Cape (UWC) in Cape Town.
In 2008 I and my family relocated to the UK. From 2008 to 2018 I worked as a Consultant to Investec Bank, London. I was diagnosed with MND in 2013 and managed to keep working full-time up to April 2018. I am married to Nicola and we have 2 children. Son Ross is studying Biomedical Sciences at Warwick University and daughter Cara is studying Engineering at Cambridge University. I had a very active sporting and outdoors life which now is no longer possible. Instead I now try writing books and fundraising for MND.
I was formally diagnosed in 2013. My professor has offered the diagnostic opinion that I have a 'slowly progressing' form of ALS that is a predominantly upper motor neurone (UMN) variant.
Carol Skinner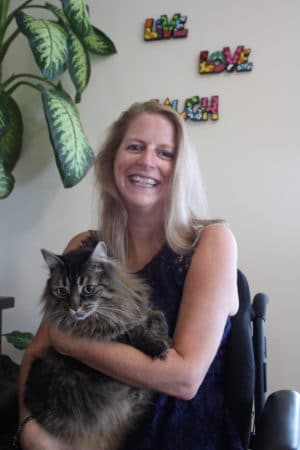 Diagnosed with ALS in September 2013 at the age of 41, Carol has surpassed the two- to three-year life expectancy that was originally given by her neurologist. At the time Carol was an active member of her community, working full time with the Canadian Mental Health Association as an art therapist.  Currently living in Ottawa with her husband Travis, Carol is an Ambassador for the ALS Society of Canada. She has participated in advocacy for ALS awareness and research funding with the University of Ottawa, various media agencies, and the federal government of Canada. Having lived in four countries, over ten cities, and having travelled extensively worldwide, Carol has a passion for international collaboration. To learn more please visit her blog at www.livelovelaughwithcarol.com.