The role of the International Alliance of ALS/MND Associations' Scientific Advisory Council is to be a centralized resource to review and provide global perspective on scientific and biomedical announcements, information and opportunities relating to ALS/MND.
Chair: Dr David Taylor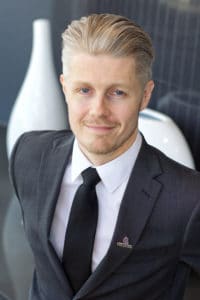 Dr. David Taylor has a degree in Biomedical Toxicology and graduated in 2006 with a PhD in Pathology from McGill University in Montreal. During his doctoral studies, David focused his efforts on understanding mechanisms that could lead to potential therapeutics in ALS and this has fueled his passion for the disease and the ALS/MND community for the past 17 years. He subsequently conducted six years of postdoctoral work at the EPFL in Lausanne, Switzerland and at the University of Toronto before joining ALS Canada in 2012.
David's role at ALS Canada has been to oversee and advance the Canadian national research program. In this capacity, he provides strategic expertise, advice and direction to all stakeholders of the organization, manages the grants and awards program to deliver donor dollars effectively, identifies and pursues new sources of funding, facilitates new collaborations within and for the ALS research community, profiles Canadian researchers, and strives to communicate all ALS research in an accessible and understandable manner.
Council Members
Dr Adriano Chiò, Neurologist, Italy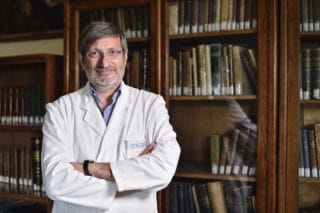 Adriano Chiò is a neurologist currently working in Torino, Italy. He is Professor of Neurology and Director of the ALS Center at the University of Torino and the Città della Salute e della Scienza Hospital, Torino, Italy. He is director of the ALS Expert Center in Torino, that aims for optimal diagnostic work-up, care and treatment for patients with ALS and other motor neuron diseases in Piedmont. He leads the Italian ALS Genetic (ITALSGEN) Consortium. Adriano Chiò, whose main areas of research are epidemiology, cognition, neuroimaging, and genetics of ALS, is best known for his research on risk of ALS in soccer players, the phenotypic heterogeneity of ALS and has contributed to the discovering of several ALS genes, including C9ORF72, VCP, MATR3 and KIF5A. He has published over 330 papers in peer-reviewed journals. He was awarded the 2015 Sheila Essay Award, presented by the American Academy of Neurology and ALS Association.
Dr Nicholas Cole, Head of Research, MND Association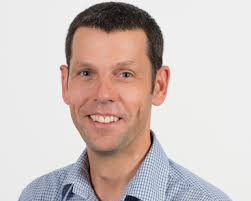 Dr. Nicholas Cole, Head of Research for the MND Association in the UK. Nick completed his PhD in St. Andrews University in Scotland, UK before research postdocs in St. Andrews, Dundee and Sydney Australia. Nick started began his own lab in The University of Sydney, modelling ALS/MND in zebrafish before being helping to establish the MND Research Centre at Macquarie University, Sydney. Nick returned to the UK with his family and dog 'vegemite' to take up his position as head of Research at the MND Association in 2018. Nick is a keen Kitesurfer and Guiness world record holder after his 'kitethereef' MND fundraiser in 2015.
Luis Barbeito, M.D. ALS Researcher, Uruguay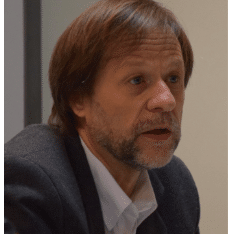 Dr Luis Barbeito has worked for almost three decades in deciphering the cellular basis and therapeutics of ALS. In particular, he and collaborators have analyzed the pathogenic role of glial cells in regulating motor neuron death in preclinical ALS models, leading to the preclinical characterization of several drugs targeting glial cells such rilizole, mitoQ, dichoroacetate and masitinib.  One major research contribution was aimed at understanding how the cellular microenvironment surrounding motorneurons can regulate the ALS progression after disease onset. The discovery of a distinct population of aberrant and neurotoxic glial cells has allowed Dr
Barbeito's group to propose innovative therapeutic approaches to specifically kill these cells using cancer drugs such as tyrosine kinase inhibitors, that are being tested translationally.  During decades, he has established different ALS collaboration research networks internationally and in South America. Luis Barbeito has published over 100 articles in international scientific journals and has tutored many PhD students in the field of motor neuron diseases.  He is a member of the National Academy of Science of Uruguay and of the Third World Academy of Science (TWAS). Dr. Qing Liu, Neurologist, China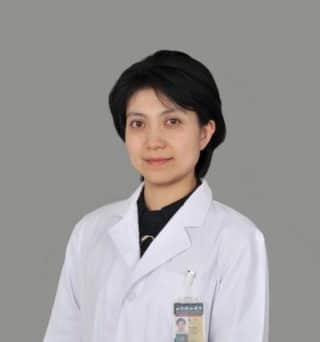 Dr. Qing Liu is Associate Professor of Neurology in Peking Union Medical College Hospital, Beijing, China. She had been a neurologist after having received her MD. She obtained her PhD in medical genetics in Chinese Academy of Medical Sciences and Peking Union Medical College, Beijing. Her research and clinical activities are dedicated to the cellular basis and therapeutics of people with neurogenetic disorders, especially Amyotrophic Lateral Sclerosis (ALS).
She has published papers in peer-reviewed journals and is in charge of national scientific research projects. She mentors young undergraduates in clinical and molecular-genetic investigation of ALS and related neurodegenerative disorders.  In the future, investigation on new achievable ALS models, like patient-derived induced prurient stem cell (iPSC), would be her main focus of interest, hoping to establish initiatives of biomedical breakthrough for ALS.
Dr. Jeannine Heckmann, Associate Professor of Neurology, University of Cape Town, South Africa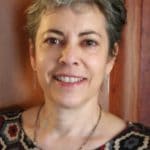 Dr Jeannine Heckmann is Associate Professor of Neurology at the University of Cape Town, Cape Town, South Africa. She is director of the Neurology Research Group and the Neuromuscular service at Groote Schuur Hospital and the University of Cape Town. Her group has been involved in addressing clinical and molecular genetic based research questions related to neuromuscular diseases within the African context. An emerging research goal has been to include individuals with African genetic ancestry in the global ALS genomics challenge to discover new ALS targets and therapies. As such her group is part of the US-based CReATe consortium which is a collaborative effort to discover biomarkers and therapies for ALS and related disorders.
Dr. Kuldip Dave, Vice President, Research, The ALS Association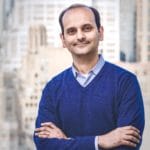 Dr. Dave is Vice President of Research at The ALS Association. He is a former director of research programs at The Michael J. Fox Foundation for Parkinson's Research, where he worked for 9 years developing and implementing the Foundation's ambitious research vision in the biology of Parkinson's. Dr. Dave received his undergraduate degree in biology from Rutgers University, and a Ph.D. in pharmacology and physiology from Drexel University College of Medicine and worked in biotech/pharma industry for 5 years prior to joining the non-profit philanthropy world.
Gethin Thomas, Executive Director, Research, MND Australia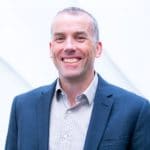 Gethin has over 20 years experience as a biomedical researcher in musculoskeletal diseases, publishing more than 65 papers and securing close to $4M in research funding. He has extensive reviewing experience both as a manuscript reviewer and serving on Australian and international grant review panels.
As a Research Manager, he has a directed a university Research Office and Higher Degree by Research programs and served as an Associate Dean of Research. He has extensive experience of high-level research strategy as well as a deep understanding of the grant system from the preparation, application and review process through to management of funded projects.
When not immersed in research he can be found enjoying time at home with his wife and 9-year old, taxiing said child to sporting events or out on his bicycle enjoying any big hill he can find.
Dr. Caroline Ingre, Neurologist, Director, ALS Center at Karolinska University Hospital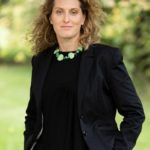 Dr. Caroline Ingre is a specialist in neuromuscular disease, and has been working with ALS for more than 10 years. She is Head of the ALS Center at Karolinska University Hospital which focuses on development and improvement of quality care and ALS care processes with focus on patients own reporting. She created a national ALS registry in Sweden and also the Karolinska Treatment Center, a national center solely focused on clinical trials for ALS. She has initiated several collaborations between Universities and University Hospitals in Sweden and hosts the national clinical ALS meeting.
Dr Ingre also leads an ALS research group at Karolinska Institute with main interests in epidemiology, risk and prognosis of ALS disease, the development of imaging methods, biomarker studies and psychological influence on ALS.