By Gudjon Sigurdsson, Chairman, MND Association of Iceland
This year, MND Association of Iceland will celebrate the legalization of Independent living law in Iceland. The right for disabled persons and helpers system is like many countries have. This was only possible with the help of our Danish friends, whom we met trough the International alliance. It has been constant fight since 2005 and in April 2018 we had victory.
The photo shows Evald Krog from the Danish association and me signing the beginning of formal work with the government in March 2007.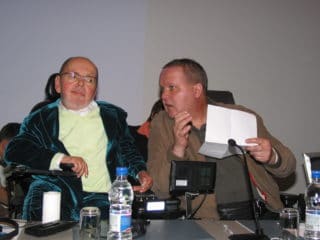 Never give up, world without ALS/MND is around the corner.
Greetings and love from Iceland.