I fell in love with Tom at the first sight, but never expected ALS could play such a big role in our life.
In 2009, I married my Mr. Right, Tom Chen. He was tall and handsome, a former all-star college basketball player; well-educated, with a Ph.D. in Operations Research from the University of Texas at Austin; successful in career, running his own IT company with more than 80 employees in Shanghai; and living with ALS for about five years. After marriage, I moved with Tom from Shanghai to his home town, Taipei. Seven years later, I'm an important member of an ALS family and passionate advocate in the local and international ALS community.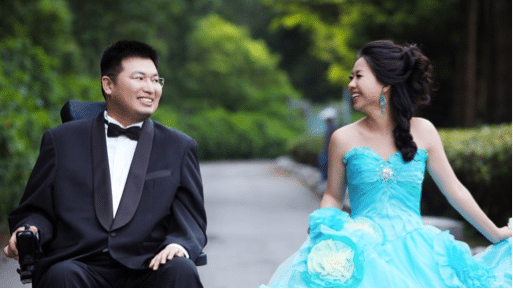 In April of 2012, Gudjon Sigurdsson, Past Chairman of the International Alliance of ALS/MND Associations, visited Taiwan. He encouraged Tom and me to get involved in the international ALS community. It was a tough year for both Tom and I, as we were struggling with the idea of whether to trach or not. Just one week before my trip to Chicago to attend my first Alliance Meeting, Tom and I decided to take the opportunity to continue fighting. After attending the meeting, I felt refreshed and energized with a lot of inspiration and ideas. On my trip back home, I worked out more than 20 slides for our board members on what I learned and new project ideas, and decided to come back to the meeting again next year.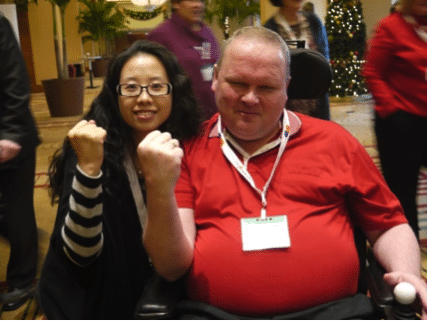 With the publication of my own book, You Are My Breath, our story of living with ALS was known by many people around Taiwan. In the summer of 2014, Tom's story was filmed by the Taiwan MND Association and featured on the Global ALS Day. I was invited to tell our story at the 10th Nordic ALS/MND Meeting in Reykjavik, Iceland. As Dr. Tsai Ching-Piao, founding president of our organization and former Board member of the Alliance, retired, he encouraged me to run for the position to serve the international ALS community. In December of the same year, I was elected to the Alliance's Board of Directors.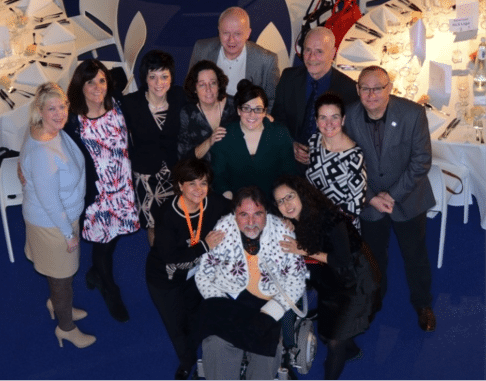 On April 11-12, 2015, the Asia-Pacific ALS/MND Meeting was held by the Taiwan MND Association in Taipei, with over 440 attendees from seven countries. We got great support from three alliance members, the Japan ALS Association, MND Australia and ALS Liga Belgium. After the meeting, I assisted three ALS organizations from China and Malaysia to become Alliance Members. Due to the meeting, with the advocacy of Danny Reviers, Chairman of ALS Liga Belgium, a cross-border "Project Taiwan" was launched. We received 14 second-hand, well-maintained, sophisticated charity power wheelchairs for people in Taiwan. It aroused great attention on the importance of advanced mobility aids, which can bring independence and dignity for people with ALS. So, this idea became the theme of 2016 Global ALS Day in Taiwan.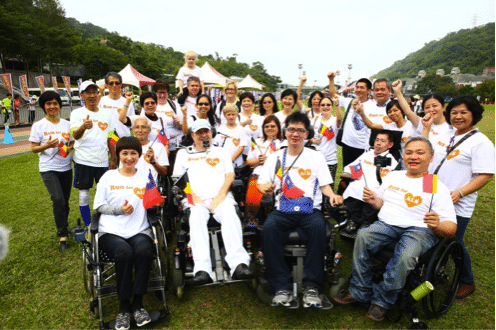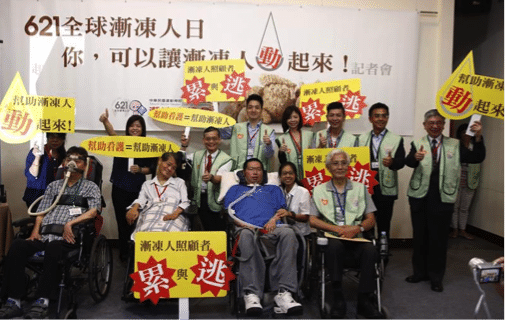 Between the Blink of Eyes was called the Chinese version of The Diving Bell and the Butterfly. The author was Tom's late father, Hung Chen, who was living ALS for 16 years and set the Guinness World Record for "most blinked words published". Chen published seven books with about 350,000 words. His story inspired thousands of people around the world, including his own son. Tom has been living with a tracheostomy for three and a half years. He still can talk with his own voice. On April 23, 2016, he was elected as 2016-2018 President of the Taiwan MND Association, the first ALS leader in the 19-year history of the organization.
As Tom's wife, caregiver and assistant, I'll continue taking care of him and supporting him to work for people with ALS in Taiwan. As an ALS advocate, I'll keep on striving for better ALS awareness, better care and services for people with ALS.
Save
Save