On 16-20 July, representatives of Hope Loves Company visited the MND Association of Iceland. This travel was supported by an Alliance Support Grant from the Alliance's Partnership Program along with contributions from other generous sponsors.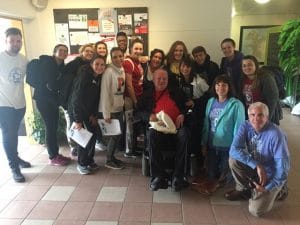 Hope Loves Company's mission is to provide services and support to children and teens affected by having a loved one with ALS/MND.
During their trip to Iceland, "Ambassadors of Hope" volunteers from HLC introduced their programs, including "Camp HLC," and spoke about their personal experiences with Icelandic PALS and families. Jodi O'Donnell-Ames, the Founder of HLC and a licensed massage therapist, also gave a massage demonstration to the Icelandic hosts. HLC Ambassadors and Icelandic families had social time to share common experiences and express gratitude – warm and fuzzy!
As an outcome of the meeting, the MND Association of Iceland is brainstorming to create new programs for children and teens in Iceland. HLC has invited young adults from Iceland
to visit their Camp HLC event in New Jersey, USA, in May of 2018, to learn more. HLC families will host Icelandic young adults to foster ongoing dialogue and collaboration.
Mackenzie Andreson, a 20-year-old Penn Sate student and HLC Ambassador, shares her personal experience of time in Iceland: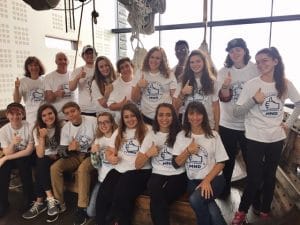 "Being Hope Loves Company's Young Ambassador and being able to spread my experience and story, not only nationally, but now globally, has helped me to grow emotionally and help others. I absolutely loved having the opportunity to speak to MND Felagid a Islandi, 1/3 of Iceland's ALS patients and their families. It was an incredibly valuable experience which I will carry with me for the rest of my life. I have even formed a friendship with Aron, a young man who lost his mom to ALS, from Iceland. He is now part of the HLC family and will be coming to New Jersey for Camp HLC this coming May. I think this trip truly captures what the International Alliance of ALS/MND Associations is all about: connecting, through ALS/MND, globally. I cannot wait to see where Hope Loves Company gets to travel to next. I couldn't be more excited to continue to meet those around the world who share this commonality with me, and are determined to advocate for a cure."
She also wanted to thank Jodi O'Donnell-Ames, Gudjon Sigurdsson, Petur Eggerz, the MND Association of Iceland, the Alliance, and the many other supporters who helped make this trip possible, including Reykjavik Energy, Elding Whale Watching, Vikingaheimar, Blue Lagoon Iceland, Petur Eggerz and Velferdarraduneyti.