Westin Boston Waterfront, Boston, Massachusetts, USA
December 2017
Below, you will find archived presentation materials from the 25th Annual Alliance Meeting and Ask The Experts session, held on 5-6 December 2017, and the 15th Annual Allied Professionals Forum, held on 7 December 2017.
We have shared materials from all presenters who gave us their permission, and the information is organised by event below.
Feel free to browse, and if you have questions, get in touch with Catherine Cummings, Executive Director, for more information.
2017 Alliance Meeting
View or download the 2017 Alliance Meeting Agenda and Abstract Book.
For each presentation, you can click the title to watch on YouTube.
If you wish, you can browse all of the Alliance Meeting presentation videos at once on our 2017 Alliance Meeting YouTube playlist!
Celebrating 5 Years with the Alliance, Rachel Patterson Moles, General Manager
Ten Years of IPG in the International Alliance: Current Programmes and Future Directions, Dr. Francisco Rotta, Instituto Paulo Gontijo (IPG)
Spreading Hope One Child at a Time, Jodi O'Donnell-Ames, Hope Loves Company
ALS Care: Professional Counselling and Support at Home, Martin Burger, ALS Schweiz
Individualised ALS Support in the Home, Judy Richman, Les Turner ALS Foundation
A Revolutionary Home for PALS, Barry Berman & Steve Sailing, Chelsea Jewish Foundation
Programming for Arab ALS Patients in Israel, Efrat Carmi, IsrALS
The Spanish National Health System: The World's Best Umbrella for PALS Care?, Carlos Donesteve, FUNDELA
ALS/MND Mobile App Launched: Info at the Tip of the Fingers, Dr. Hemangi Sane, Asha Ek Hope Foundation
MIXITON, Christine Tabuenca, ARSLA
Transforming MND Care Audit Tool, Steve Bell, MND Association of England, Wales and N Ireland
UNELA: The First Latin American Organisation of ALS/MND Associations, Dario Ryba and Pablo Aquino, Asociación ELA Argentina
The Power of Yes: Moscow and St. Petersburg Live Now, Kathleen Mitchell (video not available)
Mentoring: The Next Step in Partnership, Rodney Harris, MND Victoria (on behalf of the Partnership Committee)
Beating ALS in the Most Generous Nation in the World, Ruben Cauchi, ALS Malta
TMNDA's Research Initiatives, Kiki Qu, Taiwan MND Association
Prize4Life: Infrastructure and Resources for ALS Research, Iris Perl, Prize4Life
Radicava: How Did US ALS Organisations Prepare for FDA Ruling and Speak with PALS/CALS After Approval?, Rob Goldstein, ALS Therapy Development Institute
Designing and Implementing an International Web-Based Questionnaire to Look at Risk Factors for ALS/MND, Jane Parkin Kullmann, ALS Quest
"4+1" Grows Faster, Jin-Huan Wang, Beijng Oriental Rain ALS Care Centre (BORACC)
Strategic Planning for a Future without ALS/MND, Tammy Moore, ALS Canada
2017 Ask The Experts
Watch a video of the 2017 Ask The Experts session, organised and hosted by ALS Therapy Development Institute and the ALS Hope Foundation. This session was live-streamed to accommodate people living with ALS/MND and their caregivers abroad, and questions were accepted through Facebook.
Watch the Facebook live video of the 2017 Ask the Experts session: 2017 Ask the Experts.
2017 Allied Professionals Forum
View or download the 2017 APF Programme and Abstract Book.
All available presentations appear below. For each presentation, you can click the title to watch on YouTube. If you wish, you can browse all of the APF presentation videos at once on the Alliance's 2017 APF YouTube Playlist.
Meeting the Changing Needs and Increasing Numbers of Those Living with ALS/MND, Patricia Stanco
Improving Patient Care: The Development, Delivery and Initial Evaluation of the Introduction of an Orthotist into a Well Established Specialist ALS/MND Clinic in Order to Prolong Function, Nathalie Lucas
Developing a Suite of Resources to Support Implementation of the NICE Guideline on ALS/MND in England, Wales and Northern Ireland, Rachel Boothman
Developing an Eating and Drinking Guide to Improve Quality of Life for People with ALS/MND, their Carers and Families, Kaye Stevens
Families and ALS/MND: Development of a Resource Guide for Talking with and Supporting Children and Youths, Melinda S. Kavanaugh
Six Months Sequential Sessions: A Novel Approach to Improve Participation in Family Peer Support, Merete Vaegter
Genetic Counseling in ALS/MND Multidisciplinary Care: Insights and Challenges, Ashley Crook
ALS/MND Web Based Educational Resources: Collaborative Effort, Krista Strait-Higgins
The "Model of Doing" for People with ALS/MND, Helen Carey
Advancing Respiratory Care in the ALS/MND Clinic, Denise Martins
The Impact of the Edinburgh Cognitive and Behavioral ALS Screen (ECAS) Master Classes: Training Health Professionals to Identify Cognitive and Behavioral Change in ALS/MND, Faith Hodgins
Cannabis and its Usage in Symptom Management of ALS/MND, Leslie Ryan
Power Wheelchair Advanced Features and their Impact on Function, Amber Ward
A Revolutionary Approach to Assistive Technology for "Locked In" Patients, Or Retzkin
An Innovative Low Tech AAC Tool Designed Proactively in Collaboration with People with ALS/MND, John M. Costello (no video available)
Making Your Home a Smart Home, Sara Feldman
Thank you to all of our wonderful presenters and to our co-hosts, the ALS Hope Foundation and ALS Therapy Development Institute, whose generous hospitality made the 2017 Meetings possible.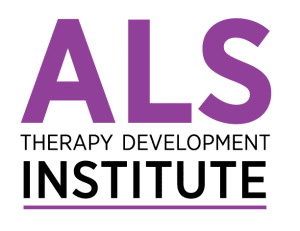 Here is our group photo from the 25th Annual Alliance Meeting, with more than 120 members and friends in attendance!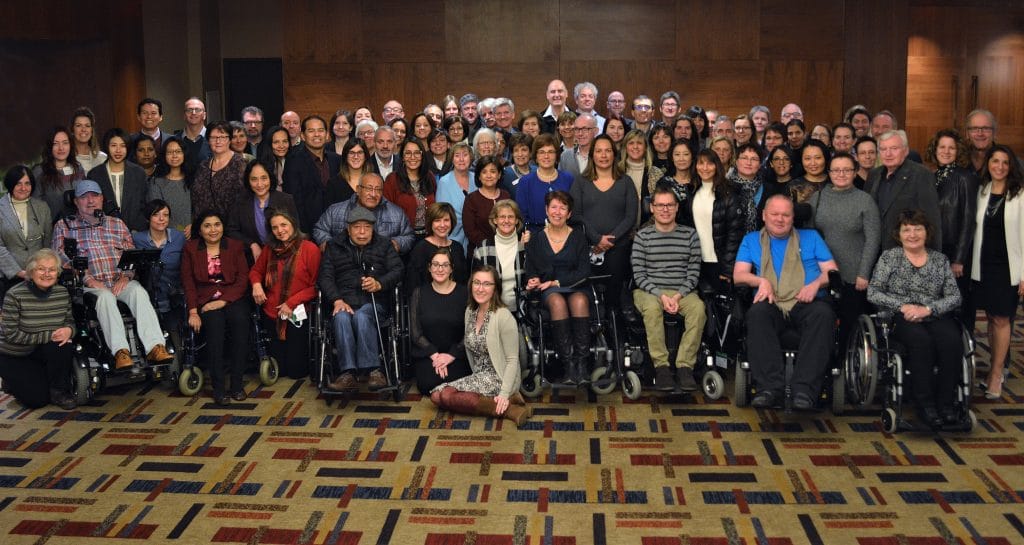 Thank you to our 2017 Platinum Sponsor, Cytokinetics! As a leader in muscle biology research, Cytokinetics is dedicated to its mission of improving the lives of people confronting devastating diseases of impaired muscle function.