This MND Awareness Week (18th – 24th June), MND Scotland has launched a new campaign to tackle the misconceptions and stigmas around MND, and people affected by the illness have bravely shared their stories with us.
Here are some of things people told us:
People affected by MND across the country have been speaking out about their experiences in the press and online and we hope this will help more people understand the disease, its impact on families and how we, as a society, can treat people with MND, with the dignity and respect they deserve.
These videos will be shared across social media and on advertising boards in two of the biggest cities in Scotland – Glasgow and Edinburgh. If you have a story you want to share, tell us at @MNDScotland using #MNDaware.
What else is happening in Scotland?
During the week, we will also be raising awareness of issues faced by people affected by the disease in the Scottish Parliament, at our Reception on 20th June, where people affected by MND will have an opportunity to speak to politicians, as well as a debate in the Chamber on 21st June.
Also, on Global MND Awareness Day (21st June), landmarks across the country will light up blue for MND Awareness Week and we will host a special dinner in memory of Scottish MND campaigner Gordon Aikman, to raise funds.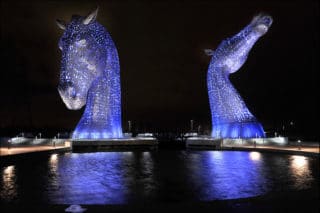 Our corporate supporter, the ScotRail Alliance, is getting on board by holding bucket collections at stations throughout the country, taking part in a sponsored sky dive and staff will dress down on Global MND Awareness Day, to raise awareness and funds. It was also unveiled that a train carrying the MND Scotland logo would be travelling across the country during the week.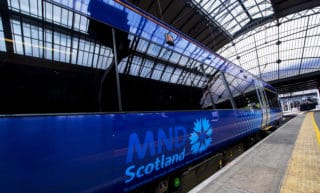 To find out more MND Scotland's 'Myth-busting MND' campaign and how you can get involved, visit www.mndscotland.org.uk/mndaware or follow them on Facebook, Twitter and Instagram.