By Yumiko Kawaguchi
It has been almost six years since Japan was struck by a once in a millennium 9.1 magnitude earthquake in March 2011. The historic earthquake triggered a massive tsunami which in turn caused nuclear power plant reactor accidents along the coast, including Fukushima. It was the largest earthquake in Japan's history.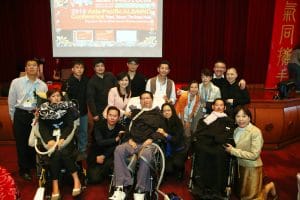 A vast area of northeast Japan was damaged. From the day after the earthquake Japan faced severe shortages of gasoline and water. All of the ports on the pacific coast were damaged so tankers could not dock to deliver critical supplies. Within two weeks hygiene and nutrition had become serious problems, especially for those living with ALS.
Many ALS/MND patients were evacuated from hospitals in the affected areas. JALSA received calls from a neurologist in the disaster area saying that food was almost running out. We couldn't obtain tube-feeding formulas as t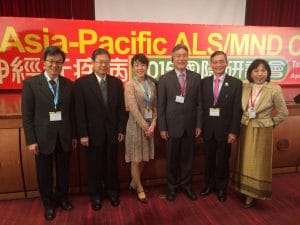 he factories producing them had been damaged and closed by the effects of the tsunami.
JALSA asked the Taiwan MND Association for help and they soon sent 1.46 tons of Ensure by air. Ensure is a nutritional food supplement that allows people with swallowing difficulties to get enough calories and vitamins. This shipment was held up at customs but was thankfully allowed through as a special case after the Taiwan MND Association sent the list of ingredients of Ensure.
This shipment of Ensure allowed JALSA to assist in making sure people living with ALS/MND in the tsunami-affected areas were able to have tube-feeding formula and to make sure that food would not run out. It was an emergency shipment that eased many lives in a time of disaster.