Every year, the International Alliance of ALS/MND Associations presents two awards to recognise excellence in the ALS/MND community. The awards are described below, along with a list of previous winners.
Nominations for each of the awards are considered from 1 May through 1 October annually; the awards are presented each year during the opening ceremony of the International Symposium on ALS/MND.
Click here to access the Forbes Norris Award Nomination Form (Nominations will open May 1)
Click here to access Humanitarian Award Nomination Form (Nominations will open May 1)
People and organisations who work with ALS/MND are encouraged to identify exceptional contributors in the field and nominate them as potential recipients of these awards. For more information, contact the Alliance Coordinator at coordinator@als-mnd.org.
The Forbes Norris Award
The Forbes Norris Award, first presented in 1994, honours the memory of Dr. Forbes "Ted" Norris (1928 – 1993), a neurologist who dedicated his career to helping people with ALS/MND. The purpose of this prestigious Award is to encourage a combination of two major qualities: management of and advances in understanding ALS/MND, to the benefit of people living with the disease.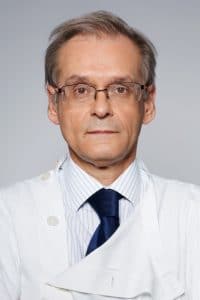 The recipient of the 2016 Forbes Norris Award is Dr. Mamede de Carvalho. Dr. de Carvalho is a Portuguese physician who has contributed enormously to the care, treatment and management of people with ALS/MND over the last 20 years. He has published more than 250 research papers, and his work has defined appropriate assessment and monitoring parameters for respiratory management. He has also contributed to nutrition and to general aspects of ALS/MND care. His neurophysiological studies are highly regarded, and he was recently recognised by his appointment to the Chair of Physiology in the University of Lisbon, where he is Director of the Physiology Institute, in addition to his continuing role as a Neurologist and Clinical Neurophysiologist. Above and beyond his work in Portugal, Dr. de Carvalho has been instrumental in helping investigators in Brazil and other South American countries establish care and research programs in ALS/MND. He is the founder and enthusiastic supporter of the Portuguese ALS Association, which provides assistance to people with ALS/MND. He is a fine example to investigators both in rich and developing countries as to what can be accomplished through dedication, hard work and enthusiasm.
Previous Winners
1994 Professor Vincent Meininger
1995 Dr. Teepu Siddique
1996 Dr. Donald Mulder
1997 Professor Nigel Leigh
1998 Dr. Hiroshi Mitsumoto
1999 Dr. Andrew Eisen
2000 Professor Michael Swash
2001 Dr. Lewis P. (Bud) Rowland
2002 Professor Vianney DeJong
2003 Dr. Robert H. Brown
2004 Dr. Robert G. Miller
2005 Dr. Stanley Appel
2006 Dr. Walter G. Bradley
2007 Dame Professor Pamela Shaw
2008 Dr. Michael Strong
2009 Professor Christopher Shaw
2010 Dr. Edward Kasarskis
2011 Professor Orla Hardiman
2012 Dr. Benjamin Brooks
2013 Dr. Leonard van den Berg
2014 Dr. Matthew Kiernan
2015 Dr. Terry Heiman-Patterson
The Humanitarian Award
The Humanitarian Award was inaugurated in 2000 by the International Alliance of ALS/MND Associations to recognise a non-scientific contribution to the fight against ALS/MND. The Humanitarian Award is intended to recognise and encourage individuals and/or groups whose work makes, or has made, a contribution of international significance for people affected by ALS/MND.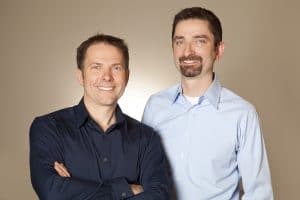 The recipients of the 2016 Humanitarian Award are James Allen Heywood and Benjamin Heywood. When their brother was diagnosed with ALS at the age of 29, Jamie and Ben were devastated at his prognosis and at the lack of effective treatments for the disease. They saw first-hand how isolating ALS/MND can be. They took up these challenges as a family and, with family and friends, founded two organisations: one tasked with finding effective treatments for the condition, and the other to tackle social isolation and to collect anecdotal data on what drugs, interventions or supplements might make a difference to people with ALS/MND. Today, these organisations are known as ALS Therapy Development Institute and PatientsLikeMe. PatientsLikeMe is now open to anyone and deals with patients affected by 2,000 different health conditions. Both organisations have been instrumental in facilitating publications by staff and collaborators in prestigious journals such as the BMJ, Neurology and Nature and have been cited literally thousands of times in other peer-reviewed journals.
Previous Winners
2000 The MND Association of England, Wales and Northern Ireland
2001 Yuko Matsuoka
2002 Dee Holden Norris
2003 Dr. David Oliver
2005 The MND Association of South Africa
2006 Mrs. Misao Hashimoto
2007 Tricia Holmes
2008 Rodney Harris
2009 Professor Kathy Mitchell
2010 Jette Moeller
2011 Danny Reviers and Mia Mahy
2012 Gudjon Sigurdsson
2013 Dr. Jeffrey Dietch
2014 Wendy Abrams
2015 Jesus Mora