Alliance member ALS Schweiz has asked us to share an interview from Switzerland. This interview features the personal story of a woman, Sue Clarke, who lost her brother to ALS/MND. Alliance member associations provide support, care and education to people living with ALS/MND and their family members all over the world. This is just one of their stories, but it highlights the Alliance's global mission – to help our members improve quality of life and care for people living with ALS/MND all over the world.
---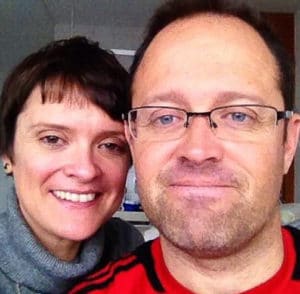 Sue Clarke on the loss of her brother David:
He said, "I want to become a tree."
David is 44 years old when he is diagnosed with ALS. The fatal nervous system disease forces the professional golfer into a wheelchair within weeks, crippling his body and depriving him of speech. They felt like they were on a roller coaster, says Sue Clarke, who was at her brother's side. David Clarke is 47 years old when he passes away.